The ultimate team communication & workplace productivity platform
OurPeople provides one platform to reach everyone in your business. Deliver your message from one single tool. Real time communication reaches every single employee via push notification, SMS and email. No App required. Know that your message has been seen. Remove paper from your workflows with the introduction of Smart Forms. The OurPeople platform also offers team surveys, file storage, team chat and employee knowledge checks.
What does OurPeople do? OurPeople is a mobile-first team communication platform that has been built for frontline employees, often people in the company who do not have access to a work computer or corporate email during their workday. Team members can download the OurPeople app to receive communications, access important files and communication with colleagues and managers.
How does OurPeople help with compliance? Unlike free social media apps, OurPeople keeps a log of every interaction that takes place on the platform. So, if a team member reads an important update or responds to an important request from a manager, everything is recorded in the Analytics Console.
We've tried other communication platforms that didn't get much engagement. How is OurPeople different? OurPeople has been built form the ground up to be quick and effortless to use. We purposefully stayed away from the "social media-style" interface. Instead, content is delivered to employees via Cards that make reading and interacting with content as brief and simple as possible. Employees love that they can read a Card and then continue with their day, saving them time from endless inboxes or news feeds.
What makes us special
Team communication -

OurPeople focuses on frontline employees to enable delivery of critical communications to team members right when they need it.
Communicate to any device - OurPeople has been built from the ground up to enable you to communicate to any device, be it desktop, smartphone, app or SMS. Never miss a team member.
Open shifts - From the app, employees can raise a shift swap request. This can be approved by a manager if required. All swaps are recorded in OurPeople console.
Smart forms - Build custom Smart Forms. Share with relevant employees. Track results in real-time. Build custom status tracking.
Surveys & polls - OurPeople makes simple employee surveys effortless. Send single questions or requests for more in-depth information. Report in the OurPeople console.
More About Us
Special OFFER: Free 90 day trial

for Gladstone customers.

More details here...
How do we know OurPeople will be a good fit for our company?

If you have a large portion of your workforce who do not have access to a computer or company email, or if a large proportion of your organisation work remotely, OurPeople will help you to reach every single employee.
See our

case study
NEW: check out

this video

which shows you more.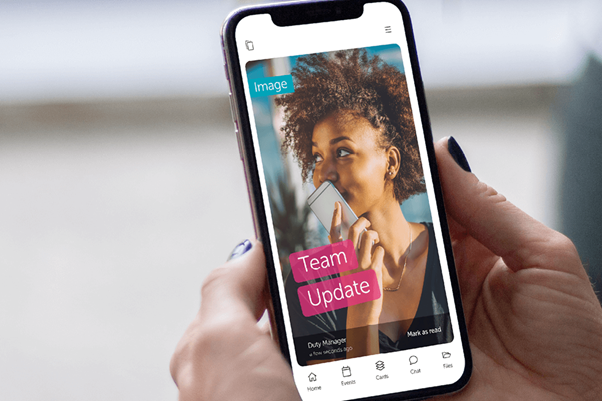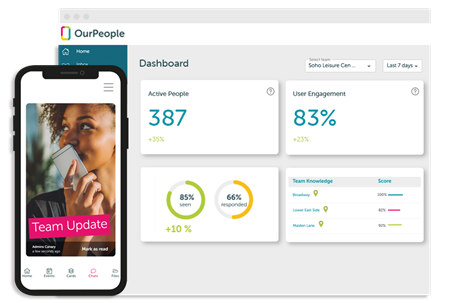 Get a discount via Marketplace